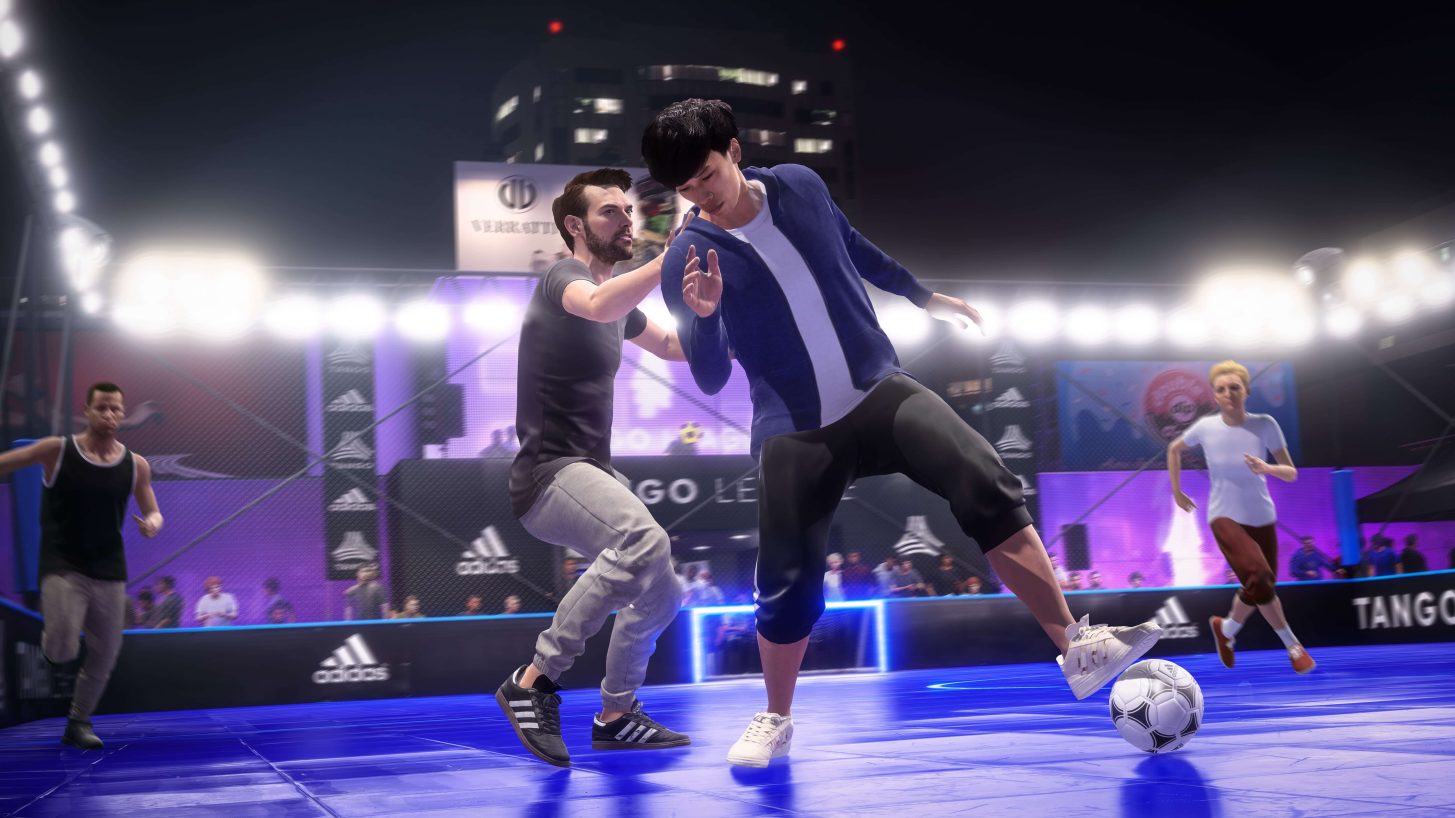 It's coming. The FIFA 20 release date is September 27th, 2019! Get ready to Break New Ground in EA SPORTS VOLTA FOOTBALL
Play the beautiful game the way you want with various forms of 3v3, 4v4, and 5v5  both with and without walls, as well as Professional Futsal. Or, take your unique player through the VOLTA STORY MODE culminating in the VOLTA WORLD CHAMPIONSHIP in Buenos Aires. Find out more about VOLTA FOOTBALL in FIFA 20 here.
GAMEPLAY
Experience the new Football Intelligence system which unlocks an unprecedented platform of football realism, putting you at the centre of every match in FIFA 20.
Authentic Game Flow gives players more awareness of time, space, and positioning, putting greater emphasis on your play. You'll also have more control over the Decisive Moments that decide the outcome of games in both attack and defence with a Set Piece Refresh, Controlled Tackling, and Composed Finishing. Finally, the Ball Physics System offers new shot trajectories, more realistic tackle interactions, and physics-driven behaviour, elevating gameplay to a new level of realism. Find out more about what's new in FIFA 20 Gameplay here. Officially launching worldwide September 27 on PlayStation 4, Xbox One, and PC, FIFA 20 will bring two sides of The World's Game to life - the prestige of the professional stage and an all-new authentic street football experience in EA SPORTS VOLTA FOOTBALL. Pre-order* now for some great content to give yourself a head-start in the game's most popular mode, FIFA Ultimate Team™, and get three days early access with the Ultimate and Champions Editions of FIFA 20! The EA SPORTS FIFA 20 Legacy Edition will also be available September 27 on Nintendo Switch™. Find out how you can play FIFA 20 first here.
FIFA 20 EDITION
RELEASE DATE
Origin Access Premier FIFA 20 Early Access (PC) September 19th, 2019
EA Access and Origin Access FIFA 20 Play First Trial (PS4, Xbox One, PC) September 19th, 2019
FIFA 20 Champions and Ultimate Edition (PS4, Xbox One, PC) September 24th, 2019
FIFA 20 Standard Edition (PS4, Xbox One, PC) September 27th, 2019