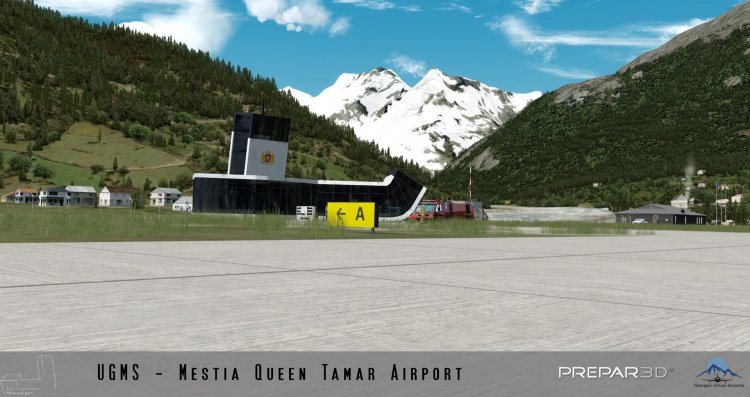 The airfield in Mestia was named after Queen Tamar, who ruled the country in the 12th and 13th centuries. In 2010, the airfield was completely rebuilt. Before there was only a grass track whereas today there is a paved runway (02/20) of 1,200m length. Due to the high mountains and narrow valleys the approach is considered particularly demanding. To make matters worse, the airfield has no navigation aids. So you are completely dependent on good visibility.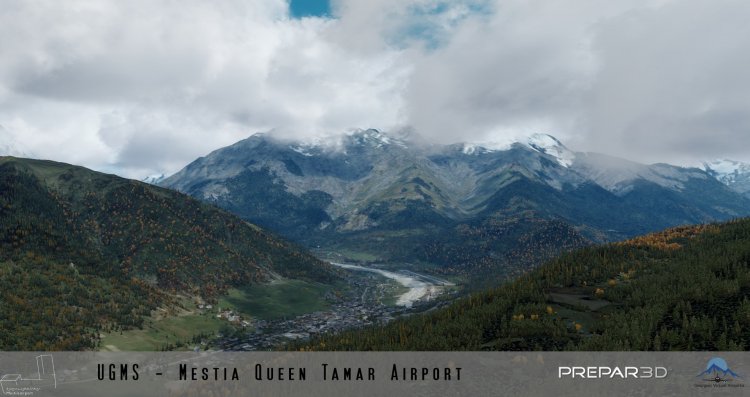 Since 2015 Vanilla Sky flies regularly to Natakhtari (near Tbilisi) and Kutaisi with a LET410. In 2017, more than 7,000 passengers were handled at Mestia Airport. A 70 percent increase over the previous year.
We tried to reproduce the airfield as realistically as possible in the simulator. What is made somewhat complicated is the fact that it is not always welcome to shoot photos and also generally there is not much information about the place. By default, the airfield in P3D / FSX is not included. Nevertheless, it has been possible to achieve a coherent image and to accurately represent the demanding approach. You can look forward to the following features:
-Accurate rendition of the Queen Tamar Airport in Mestia
-Seasonal Photoscenery of the surrounding area and the whole city of Mestia. Optimized for Orbx FTX Global
-Thousands of hand-placed autogen objects in the whole area
-Many of the historic defense towers are spread over the city
-Several POIs in the city, which are easily recognizable during the approach (bridge, church, museum, ...)
-Animated Windsocks (SODE required)
-Optimized for P3Dv4 (separate download) but made compatible with FSX
-Volumetric Grass
-and much more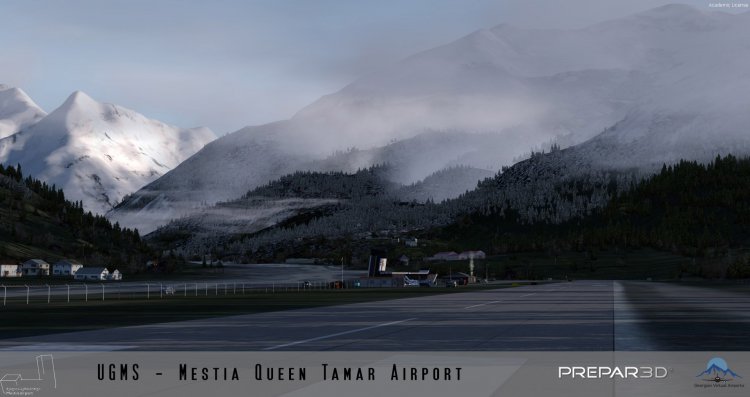 Part of the message is hidden for the guests. Please log in or register to see it.